Disaster Restoration Queens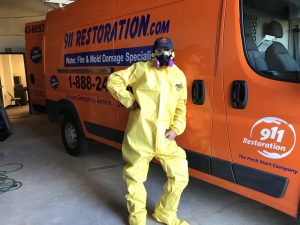 Disaster restoration is a specialty of 911 Restoration because we have been providing homeowners with all types of restoration service for years: from water damage remediation to mold removal to fire and smoke restoration.
We know disaster does not strike on a convenient schedule, and that's why our phone line is available 24/7/365 year round for you.
When you call to speak to one of our customer representatives, you can be certain that your needs are of importance to us. We pride ourselves in being an industry leader, but above all, we pride ourselves in being able to offer our customers help in their time of needs.
Our owners Eli Elfasi and Daniel Gradus had a vision for a community oriented business in the burrows, and 911 Restoration Queens is centrally located in the region we serve.
Because we focus our service to structures and residents within the burrows, we are aware of your unique needs when it comes to restoring your building.
That's why when you call us, we will be at your door within 45 minutes before an expert arrives at your home. 
Our phone line is never turned off, even on holidays, and someone will always be there to answer your needs, so give us a call today!
Water Damage Prevention Tips and Tricks
We understand the emergency nature of our service, and part of our training includes disaster relief and disaster restoration. Most homeowners are inadequately prepared to face a disaster and its damages, and our technicians always make it their priority to service the individual as well as the home.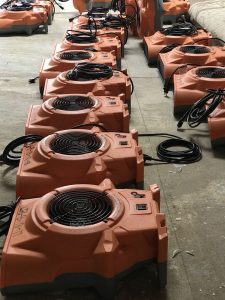 The most important thing to us is your safety and peace of mind. So here are some helpful tips for when the next thunderstorm strikes:
Turn off main electrical power line
Shut down your water line and gas line
Get in touch with your family members and agree on a meeting place
Make sure everyone has their emergency kit (especially pets and the elderly)
Prepare a list of emergency contacts
If your home is flooded, it is best to wait for a rescue team, a disaster restoration team, or an emergency service personnel to arrive and turn off your power line for you. 911 Restoration Queens is happy to act as your source for all things restoration related in your time of need.
If your home or business is already amid a pipe burst, water heater failure or any other form of damage, then give our disaster restoration team in Queens with 911 Restoration Queens a call today!
We Can Handle Any Type of Disaster Restoration
We service commercial damage restoration as well as residential buildings, returning offices and houses to better than new condition after the worst water damage, fire damage, or mold infestation incident.
We are licensed, insured, and bonded to handle all your water removal, mold removal, and smoke removal services, whether you have a pipe burst during winter storms, or a fire in your building. When it comes to disaster restoration, there is nothing we cannot handle.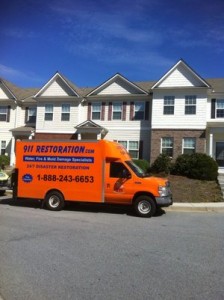 911 Restoration Queens has the latest technology and the most qualified technicians for:
Water Damage Restoration
Sewage Backup Cleanup
Fire Damage Restoration
Disaster Restoration
Reconstruction
Due to the dangerous nature of disaster restoration, they should always be addressed by specialists. We strive to keep you safe during the ordeal and take care of all facets of the job, from water restoration and soot removal to insurance paperwork.
We work with a large variety of insurance companies to make sure you get the most disaster restoration coverage available. Our office is available for any help with paperwork and claim submission, even after the restoration work has finished.
Our goal is to provide you with the most efficient and professional disaster restoration service in all of Queens.
Call our disaster restoration experts in Queens with 911 Restoration for the best same day service to get your home back to normal today!
Serving the communities of Astoria, Bayside, Cambria Heights, College Point, Corona, Elmhurst, Flushing, Forest Hills, Jackson Heights, Jamaica, Kew Gardens, Long Island City, Maspeth, Middle Village, Queens Village, South Richmond Hill, Ridgewood, Sunnyside, Far Rockaway and surrounding area.