Sewage Backup Cleanup Queens
911 Restoration is available 24/7/365 to take your calls. Sewage backup is a frustrating experience for homeowners, especially to those with busy schedule.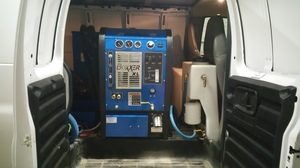 Our representative will connect you immediately to a project manager, and a local team of technicians will be dispatched and begin initial inspection at your home within 45 minutes.
Since sewage backup can have many causes, it is important to have it taken care of by professionals. 911 Restoration Queens is your one-stop shop for all your restoration needs: from toilet leakage to busted pipe.
We provide you with the best care and support, and our commitment continues even after the restoration process is finished.
When you call our sewage backup experts in Queens you can rest assured that all your problems shall be solved promptly. There is no job too big or too small for us to tackle, so call today!
Sewage Backup Restorations
911 Restoration Queens is proud to say that we can cover all of your sewage backup needs. With experience in both the commercial and residential sectors, we are fully certified to offer you first-rate work in:
Toilet overflow
Black water extraction
Category 3 water removal
Plumbing leaks of all kinds
Ruptured hoses repair and replacement
And many more!
We have completed all types of sewage backup jobs and we are confident in the quality of our repair as well as our customer service.
We will not only remove your black water, but will also make sure your home is sanitized and safe to live. The size of a sewage backup job depends on a number of criteria: the reason for the backup, and the type of water damage caused by the sewage backup.
Grey and black water contain harmful bacteria as well as fecal matter, and they require protective gears and technical procedures. To keep you and your family safe, please refrain from physical contact with the sewage backup.
Call our sewage backup experts in Queens and let us take care of your sewage backup for you today!
Does My Homeowner's Insurance Cover Sewage Backup?
From our experience, there are in fact very few instances in which a sewage backup isn't covered by your insurance plan. If you weren't responsible for the root problem that resulted in your sewage backup, then you can be relatively assured the bill will be covered by your provider.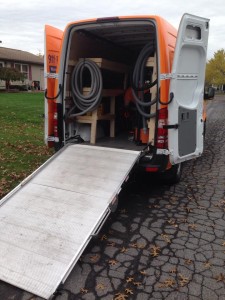 Insurance provider only refuses coverage when the homeowners could have prevented the damage, but knowingly failed to do so. By contacting us, you are taking the proper steps in the process of getting your damage covered.
Our office offers our clients help and guidance when it comes to insurance claim submission. Please don't hesitate to ask if you have any questions when you call today to speak to one of our representatives.
Our company is local to Queens and we pride ourselves in being the first on scene in emergency scenarios. We have learned from experience that fast service saves you hassles and money, and that gives us more reason to be efficient in responding to your call.
At 911 Restoration Queens we provide all our customers with an A-to-Z restoration package: water extraction, home dry-out, sanitation, de-odorization, and repair. We even go a step beyond and provide you help with insurance claims.
Because we are a family business, we want to make sure our clients feel like they are being taken care off like family. We use the best technology and employ the most qualified technicians to give you back your home in its best condition.
Our pricing is affordable, and we work with every budget to get the job done. There are never hidden charges.
Call our water damage restoration ny with 911 Restoration Queens to connect with a professional who will be able to save your property with all the best services in the industry today!
Serving the communities of Astoria, Bayside, Cambria Heights, College Point, Corona, Elmhurst, Flushing, Forest Hills, Jackson Heights, Jamaica, Kew Gardens, Long Island City, Maspeth, Middle Village, Queens Village, South Richmond Hill, Ridgewood, Sunnyside, Far Rockaway and surrounding area.