About 911 Restoration Queens NY
Meet the Owners:
911 Restoration Queens was started by Eli Elfasi and Daniel Gradus as they noticed the need for disaster restoration service in the burrows.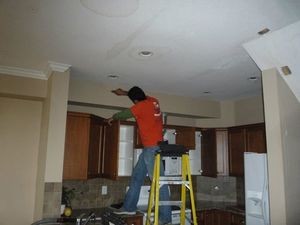 Before moving to 911 Restoration Queens, Eli and Daniel headed 911 Restoration Long Island and 911 Restoration Westchester, two successful and community oriented businesses.
When they saw they could help out more areas and even other states, they jumped at the opportunity.
Now, 911 Restoration Queens supports the area through strong ties to its customers.
When Eli and Daniel receives a call about a flood caused by a pipe burst or mold found in dark crevices of a basement, they act fast and help the homeowner recover both physically and emotionally.
They are both certified to handle the restoration process, and with their crew members they are able to bring your beautiful property back to the dream house you remember.
Rely on 911 Restoration Queens if you have property damage and see how Eli and Daniel can set you up with a Fresh Start by calling today!
Water Damage Prevention Measures
The crew at 911 Restoration Queens has all the experience in the world when it comes to taking care of homes and businesses that have already gone through a water damage incident, but they are also highly adept at helping people to avoid such situations too.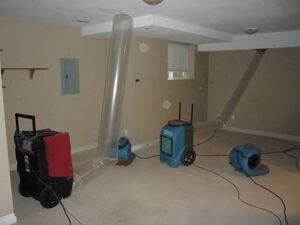 Here are some important things to remember in an effort to prevent water damage:
Insulate your plumbing in the winter, clean your rain gutters in the spring, and request a mold inspection in the summer, this is due to the frozen temperatures in January that can cause cracked pipes.
April showers can cause roof leaks, and the warmer temperatures of August that can cause mold growth too.
The water damage restoration Queens technicians offer free visual mold inspections to help you protect your property without sacrificing your finances.
Eli Elfasi suggests you always seek out a professional for these jobs in order to put your home in the best hands possible.
911 Restoration Queens appreciates the investment that is a home and will make sure it is returned to you in better condition than before the disaster, so give them a call today!
Dedication to the Customer through all Water Damage
When you call 911 Restoration Queens you can expect a professional to answer the phone 24/7, and a 45 minute, or less, response to any emergency.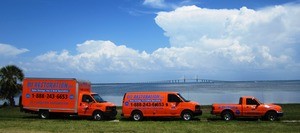 Upon arrival, the crews get the situation under control and make sure every one is safe.
The crew at 911 Restoration Queens is IICRC certified to handle your disasters and they are licensed, insured, and bonded. In addition, they work with all insurance companies to reduce the hassle.
They know the stress that comes with such disasters, and work hard to reassure you that the building will be fully repaired once the job is finished.
Call our water damage restoration professionals with 911 Restoration Queens when you need fire damage restoration, mold remediation or any form of flooding fixes and let us help you today!