Water Damage Restoration Queens
Eliminating the various difficulties involved during a pipe burst scenario, or even a toilet overflow crisis takes both skill, and fortitude, and this is why the water damage team in Queens with 911 Restoration has all of the training needed to take on any project at any time.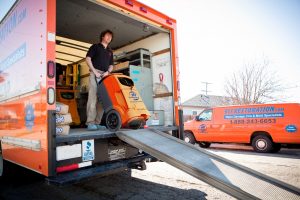 Our water damage restoration Queens technicians are well aware of the reality that the most efficient way to prevent additional damages from taking place after an incident is to start working on solving the challenges immediately.
Knowing this, our water damage team in Queens will arrive within 45 minutes to start eliminating the standing water from the situation, as well as any damages that is may have caused too.
Moreover, our experts are truly always available 24/7/365 so that they can get right into depths of the situation and eliminate it properly so that there is no chance of mold remediation queens growth, or any further damages.
Call us at (718) 428-8296 to provide you water damage repair and water damage restoration in Queens, and please allow us to offer you a free visual inspection.
Beyond the capacity to arrive quickly, and at any hour of the day or night, the experts with 911 Restoration Queens will also bring the best technology and tools to any project they take on.
If your beautiful home or store is already amid a water invasion situation, then you need the immediate assistance of our water damage specialists in Queens with 911 Restoration Queens to handle the delicacies of this for you today!
Preventing Water Damage Restoration Needs with Maintenance
When it comes to alleviating the effects of a water invasion from a home after it has already occurred, there is no one more ready, skilled, and capable than the water damage techs in Queens, but they are also regularly tapped for their ability to prevent such scenarios as well.
Important ideas to remember about water damage restoration:
Make sure to eliminate all of the debris from your gutters and downspouts so that you don't run the risk of an overflow or ice dam inundating your roof or upper floors with water damage.
Take the time now and again to check on the hoses, and fittings that connect up your water line to the appliances that need it. These can fail over time and a rupture is much more difficult to amend than simply replacing the hose before an incident occurs.
Trim all your trees around the property to stave off the chances of a high wind, or heavy rain situation causing them to lose branches onto your roof line.
Never place anything into your plumbing system that is was not designed to handle. This can include multi-ply papers as well as items that claim to be biodegradable too.
Let a restoration professional, or a plumbing expert come and take a long look at your system and property from time to time. This can help to prevent any small obstructions from becoming large ones down the road that cause water damage.
There are a host of ways that water damage can invade your home, and this list has illuminated a large number of them, but there are plenty more to learn about, and if anyone has questions that aren't addressed here, they should give our technicians a call to find out more. We provide water damage restoration service in Queens, call us at (718) 428-8296 and see how we can help you.
If your property is already dealing with a pipe burst, or toilet overflow crisis, then contact our water damage specialists in Queens with 911 Restoration Queens for help today!
Water Damage Restoration from the Experts
When people have a ceiling leak situation, toilet overflow dilemma, or even a local area flooding crisis, they rely on the skills of the water damage restoration Queens team to take care of them properly.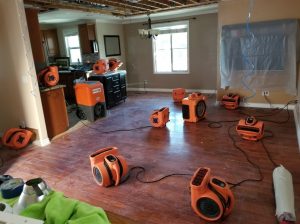 The water damage experts in Queens make sure that they take great care of not only the homes they work on, but also the people who live in them, and have grown to love them as well.
Our team makes sure to always put the customer first in every situation, but especially in water damage restoration scenarios because we know how mentally taxing these times can be.
The water damage restoration Queens experts are highly trained in all aspects of the restoration world, and this is why they are IICRC certified to take on anything.
Our experts take care of their customers to such an extent that they will even fill out and file the insurance papers for people so that they don't have too much to stress over at once. Our water damage experts in Queens are highly trained in flood damage restoration and water damage restoration.
Don't let your gorgeous home or storefront take on water damage from a water heater loss, overflowing toilet or any other means. Contact our queens disaster with 911 Restoration Queens and let the professionals take on all of these challenges for you today!
Serving the communities of Astoria, Bayside, Cambria Heights, College Point, Corona, Elmhurst, Flushing, Forest Hills, Jackson Heights, Jamaica, Kew Gardens, Long Island City, Maspeth, Middle Village, Queens Village, South Richmond Hill, Ridgewood, Sunnyside, Far Rockaway and surrounding area.