Water Damage Bayside
The water damage Bayside experts with 911 Restoration of Queens are available 24/7/365 to provide you with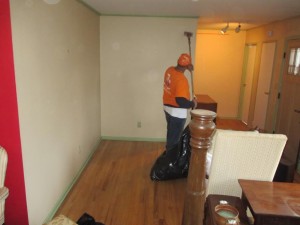 immediate assistance for your water damage emergency.
As soon as you call our office, a licensed, bonded and insured water damage Bayside technician will arrive at the site of the disaster within 45 minutes of your call.
Each technician is  IICRC certified and specially trained to handle:
Pipe bursts
Sewage backup cleanup
Fire damage restoration
Toilet overflows
Mold remediation
If your home or business is facing the threat of water damage or mold infestation, call the water damage and mold removal Bayside technicians.
As soon as we arrive your dedicated technician conducts a free home inspection and determines the main source of the leak. Once an assessment is complete, a repair strategy and quote are provided.
It is best to attend to any water damage situation as soon as it happens. The longer you prolong your repairs, the higher the chances you have of mold infestation.
For proper removal, repair and restoration services, call the water damage Bayside and mold removal Bayside experts today!
Don't Take Shortcuts, Call the Mold Removal Bayside Experts!
A water damage situation may not have visual indicators and may be hidden in your floor, wall cavities or ceiling. The stagnant water hidden in the depths of your wall cavities could produce a musty odor.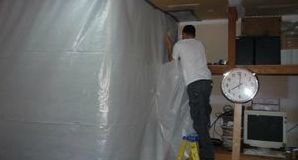 With the help of advanced technology such as infrared cameras, our water damage Bayside and mold removal Bayside technicians use infrared cameras to detect hidden moisture and bacteria.
Once detected, our crew gears up in goggles, safety suits, and respirators to ensure no bacteria or spore is spread. It is important to remain cautious when dealing with mold.
This is why we recommend finding an alternate place to call home until our mold removal Bayside technicians are complete with the remediation process.
We work hard and around the clock so that your home has no lingering moisture, is fungus free and restored even better than its original condition.
In the event you find a water leak or sense a damp and musty odor, call the water damage Bayside and mold removal Bayside technicians today!
We Will Work With Your Insurance Company
We know how incredibly stressful a water damage situation can be. The impact can disrupt your life and business, so we work to alleviate any amount of stress you have, so you can focus on your family.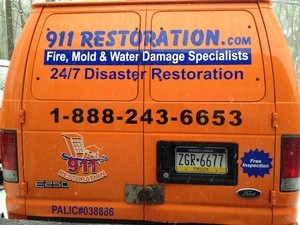 During a water damage emergency, you need to thoroughly document your losses and ensure you have taken the precautions in the past to prevent the situation at hand.
To ensure you obtain the most coverage from your homeowner's policy, your dedicated project manager will even start your insurance claim for you.
We eliminate the process of you chasing your insurance rep for answers, so we dot that for you. Don't prolong your repairs, call the water damage Bayside and mold removal Bayside technicians today!