Water Damage Jackson Heights
Severe weather can cause moisture to seep into your home, requiring the skills of the water damage Jackson Heights unit at 911 Restoration of Queens to put things back in order.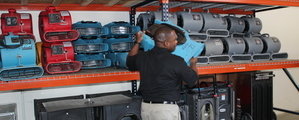 Our water damage Jackson Heights techs are IICRC certified to implemented comprehensive services that deal with:
Pipe Burst

Roof and Ceiling Leak

Toilet Overflow

Leaky Shower Pan

Ice Machine Malfunction Leak

Washing Machine Leakage

Water Heater Explosions

Fire Sprinkler Damage

Main Water Line Leaks

Ruptured Hoses

Home Flooding
Whenever water enters your home and causes damage, it is important to act fast, so we are consistently available 24/7/365. Once we get down the details of your case, our service agents will send out water damage Jackson Heights experts to begin remediation procedures.
They are guaranteed to arrive within 45 minutes no matter what time you reach out to us. As soon as we arrive we will get the home restoration process started with a free home inspection, determining exactly what work needs to be done on the home.
Call our water damage Jackson Heights professionals when you discover moisture in your household, and our licensed, bonded and insured team will go the extra mile for you.
A Rain Storm May Cause Water Damage Inside Your Home
Most of us rely on the roof over our heads to protect us against the elements, but sometimes that very roof can be the very thing that causes the damage to your home's interior.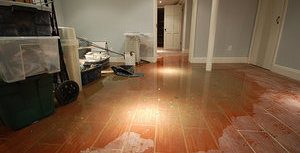 When not maintained correctly, your roof can begin to deteriorate, especially if you live in an area, such as New York, that experiences severe weather patterns.
Being exposed to harsh winds, heavy rains, snow and high levels of humidity, can all wreak havoc on your rooftop, however there are steps you can take to protect yourself, and your home.
By having professionals inspect your roof just once a year, before the rainy season, you can catch minor imperfections before the develop into larger ones, saving you time and money.
Our water damage Jackson Heights team knows exactly what to look for in these situations, so call us today!
Our Water Damage Staff Will Help You Coordinate All Aspects Of The Repair Job
When water has damaged your home to the point of needing professional help, our water damage Jackson Heights technicians will be there to walk you through the entire process.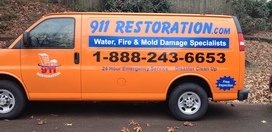 Yes, getting agents out there to begin fixing the damage is the main part of the job, but there are many other peripheral aspects that need tending to as well.
Getting your insurance company on the phone immediately is just as important as calling us, and we will remind you of that as soon as we arrive. In face, our water damage Jackson Heights specialists will file your claim for you, making sure it gets submitted correctly.
We take your finances seriously, so you can trust us to give your insurance company all the information needed to get you substantial coverage.
Even if you provider does not come through, you can breathe a sigh of relief knowing that we always offer affordable prices on all of our services.
Call our water damage Jackson Heights pros at 911 Restoration of Queens today and we will make sure you are taken care of throughout the entire renovations process.