Water Damage in Queens
911 Restoration of Queens, NY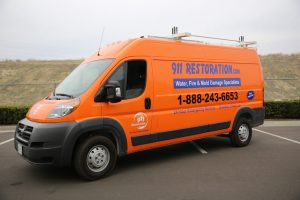 Residents in Queens are all too familiar with the wrath of the winter storm season. The freezing temperatures, powerful winds, and heavy snowfall not only affect your daily life, but these elements can severely impact your property.
When volatile weather rages through a community for months on end, even the most prepared property owners are bound to experience storm damage on their home or business.
911 Restoration of Queens wants to be there for you when you need emergency water mitigation services, whether it be due to a snowstorm, roof leak, or a pipe burst.
Service area map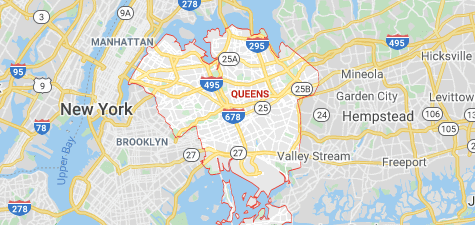 Their highly trained technicians are experts in combating the effects of a nor'easter. They know how to implement fast water extraction services when your basement floods or if your kitchen ceiling leaks.
To be there for you right when you need water damage removal the most, 911 Restoration of Queens stays available 24/7/365 and guarantees that their repair techs will arrive within 45 minutes of receiving your call.
By issuing 24-hour home flood cleaning services, we hope to reduce the damage that a winter storm can create, such as structural damage, mold, and even sewage backups.
Along with providing cleanup services for every kind of water damage issue, 911 Restoration of Queens also offers disaster and fire damage restoration. We make it our responsibility to give you a Fresh Start when you're life is disrupted by a disaster, so give us a call today!
Client Testimonial
Sherry M.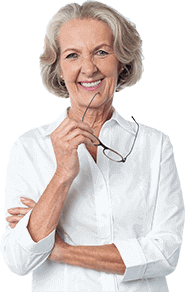 "I would give them 6 stars if I could. I had to deal with a flood in my business, an absolute nightmare for every business owner. 911 Restoration came right away, and they are so professional and efficient. Even after everything was done they followed up and made sure everything was back to normal. A+ customer service. Thank you!"
Water Damage Restoration
Although we are not just a flood cleanup company, 911 Restoration of Queens is considered to be a leader in flood damage restoration and specializes in restoring properties after they have felt the impact of a winter storm.
Whether you own residential or commercial property, you can count on us to restore your peace of mind by performing the highest form of water mitigation. We understand that many elements go into a successful water restoration job, especially when a snowstorm creates the damage, and we are prepared to address all the issues involved.
For example, in the event of a pipe burst, not only do we need to provide water extraction services, but the frozen pipes need to be thawed, the cracked pipes replaced, and the area thoroughly dried.
By providing you with comprehensive, flood cleaning services, the repair techs will fully restore your property and help it withstand future blizzards. Call us when a storm impacts your home or business, and we will be there on a moment's notice to begin the repair work.
Sanitization Services & Disinfection Solutions
Everyone has a part to play as we work to handle the coronavirus in Queens, NY. You can take proactive steps to slow down the spread of this pandemic. Make sure that you follow all guidelines issued by the state and local government regarding quarantines and stay-at-home orders. Taking steps to keep your property cleaned and sanitized can also be very important as we work together to contain the coronavirus.
The crew at 911 Restoration of Queens is standing by to help you handle sanitization and disinfection. Our sanitization specialists will focus on developing disinfection solutions that work for you. We can take charge if you need help cleaning a commercial or residential property here in Queens. You can rely on us to provide you with the assistance you need to keep your office or retail space clean and sanitized. All sanitization techs follow the guidelines issued by the EPA and the CDC. Get back your peace of mind by contacting us now to start sanitization and disinfection for your property.
Mold Removal
Mold is a common byproduct of rain and flood damage, so when property owners call us in need of water mitigation services, we always suggest scheduling a free visual mold inspection as well.
If water has damaged any porous materials in your home or business, then technicians need to check for signs of mold on walls and other surfaces in the property.
This may seem unnecessary in the winter, but if you use a central heating system or a space heater, the warm air can mix with the water damage to create a hospitable environment for mold to grow.
It only takes 24 hours for mold spores to begin developing into an infestation, which is why we are so vigilant about implementing proper mold removal services.
Mold can take as much of a toll on your health as it can your home, but by catching an infestation at the beginning stages and receiving mold removal services early on, you can protect yourself and your property.
The experts at 911 Restoration of Queens will not only remove your mold, but they will restore your peace of mind. So, call us today, and you'll be able to breathe easy tomorrow.
Sewage Cleanup
Heavy rainfall can overload your sewer system, causing raw sewage to back up into your home or business through a toilet, sink, or even a drain in your basement.
Sewage removal needs to be handled with care due to the highly toxic nature of the wastewater. Also known as black water, sewage is filled with bacteria and biohazards that can make you, or anyone else it comes into contact with, ill.
Technicians will extract the black water safely and effectively, ensuring that particles do not spread to other areas of the property. The flooded space will also be treated with a caustic solution that completely sanitizes the affected area.
By hiring our professionals to implement sewage cleanup services, you can be sure that you nor your loved ones are being exposed to toxic waste. We will clean up sewage spills quickly and efficiently, leaving your property disinfected and smelling fresh.
Not every restoration company is equipped to handle raw sewage, but when you call 911 Restoration of Queens, you can be sure that our technicians are the utmost authority on safe sewage cleanup practices.
Fire Damage Restoration
In most home fires, the majority of the damage doesn't necessarily come from the smoke and ash that is spread throughout the property. Ironically, the water used to put out the flames is the cause of most of the interior damage.
The mixture of the smoke, ash, and water is exceptionally damaging, causing tar slicks, smoke stains, and a foul odor that permeates the entire property.
Well-executed fire damage restoration addresses all of these issues and should include a mix of flood cleanup, smoke removal, and deodorization. You can even count on technicians to clean dishes, surfaces, and furniture.  
We will also assist property owners with packing and storing undamaged belongings to keep your personal items safe until the fire damage restoration job is complete.
Our technicians are trained to handle these complex fire damage issues. So, call 911 Restoration of Queens today to schedule a free fire damage assessment.
Disaster Restoration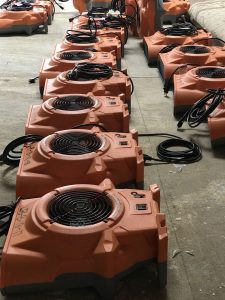 911 Restoration of Queens is a full-service restoration company, which includes disaster restoration services, whether they appear to be naturally occurring or man-made.
Natural disasters are a frequent occurrence in Queens and mainly show up as hurricanes, bomb cyclones, nor'easters, and tropical storms. No one wants to be displaced during a storm, and by hiring known leaders in the water damage restoration field, you can get back into your home quickly and comfortably.
All of our experience has enabled us to streamline the recovery process, which includes assisting you with your insurance claim and getting you the coverage you deserve.
The technicians at 911 Restoration of Queens are experts at turning disasters into Fresh Starts, no matter how flooded your basement may be. So, call the professionals when you need all-encompassing, disaster restoration services today.