Water Damage Jamaica
The water damage Jamaica technicians at 911 Restoration Queens knows how to mitigate all causes of leakage, flooding and mold growth, so you can trust us to handle a leaky roof or pipe burst the moment it occurs.
Our office stays available 24/7/365, which makes it easy for our water damage Jamaica agents to help you around the clock. We are licensed, bonded and insured to implement the follow procedures:
Toilet overflow sanitization

Pipe bursts remediation

Washer hose bursts correction

Mold infestation clean up

Water heater leak repair

Fire sprinkler malfunction restoration

Flooded basement water removal
We always offer same day services for every disaster involving water, so we make sure to bring our supplies to every job we are called to remediate. These include powerful sump pumps, air movers, wet vacs and dehumidifiers.
Call our water damage Jamaica specialists when you need prompt water removal services and we will assist you today.
Pipe Bursts Can Cause A World Of Hurt
Proper insulation is the key to stopping a burst from ever happening, but if one does happen to occur, the you can count on the water damage Jamaica unit to remediate the entire situation.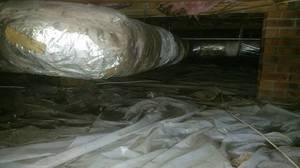 The cold weather almost always causes pipes to burst, even if you do your absolute best to prevent it.
We will check your plumbing and locate any leaks and cracks that may lead to potential leaks, and make all the necessary repairs.
Fast action is needed in order to prevent permanent damage from occurring in you home, so we guarantee an arrival time of within 45 minute  no matter what day or time you call.
It is our duty to make sure that we do all we can to leave your home better than it was when we found it, and we take that vow very seriously.
So, call our water damage Jamaica operation if you notice that your pipes are damp and we will provide you with a free home inspection.
Our Leak Repair Pros Are IICRC Certified To Take Care Of Your Every Need
Even though the obvious focus is on getting the home back into tip top shape after it has been hit by invading water, our water damage Jamaica pros place just as much value on providing excellent customer service.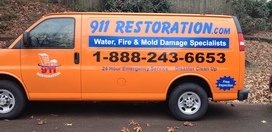 Your emotional well-being is equally important to us, so when we go into a home, we do whatever we can to restore your life, as well as your  home.
We try to make things easier for you throughout the renovation procedures, including assisting you with your insurance policy.
Our technicians understand how trying these times can be for folks, and to make everything as easy as possible, we even file the insurance paperwork for our clients so they don't have to.
Our water damage Jamaica crew will file your claim for you, because we know exactly what your provider needs to get you the best coverage possible.
So, call our water damage Jamaica team with 911 Restoration Queens as soon as you notice a leak on your property and we will get you on the road to a fresh start today!