Fire and Smoke Damage Restoration Queens
If your home has survived a fire, then you need to call the fire damage restoration pros in Queens pros with 911 Restoration Queens to get service for damage restoration in Queens.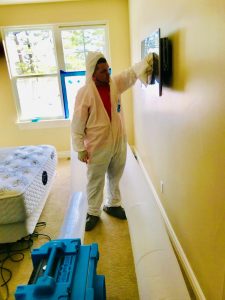 Owner of 911 Restoration Queens Eli Elfasi is confident that his fire damage restoration team will be able to clear out all the smoke and ash, leaving your home even more beautiful than it was before the fire.
With years of experience, the fire damage restoration experts know the most innovative ways to restore your home after a fire.
The IICRC certified operation are equipped with state-of-the-art technology and have extensive training in home cleaning techniques.  Our company offers a wide range of 911 water restoration and fire and smoke removal services, such as:
Acidic smoke removal
Soot extraction
Storage services
Water removal
Odor elimination
Queens branch owner Eli understands the sense of urgency felt by homeowners when their property is affected by a fire. The most important job of our specialists is to make our customer's damaged house feel like their home again, free from all soot, ash, smoke odor, water and mold remediation baldwin ny. Call us at (718) 428-8296 and please allow us to offer you a free visual inspection for providing you smoke damage restoration in Queens.
In order to serve you as quickly as possible, our staff members are standing by available 24/7/365, for providing you service of fire restoration in Queens. We offer same day service, every day of the week, ensuring that you get the cleanup help you need.
Prevent Fire Damage in Your Home
Fires are easily started in the home, especially in the kitchen. However, fires can occur anywhere, especially if there is a problem with the heating system, electrical equipment, or even just human error like leaving a candle lit while you leave the home.
In order to keep you safe, the fire experts at 911 Restoration Queens have some advice on how you can prevent a fire in your home.
Cooking equipment. A pot or pan that overheats or spatters grease can spark a fire in a matter of seconds. Never leave the cooking area when you are using oil on high temperatures. Also make sure that flammable items are not near open flames.
Space and wall heaters. Make sure you get your furnace cleaned and inspected annually in order to avoid combustion. Do not have furniture pressed up against the heating device and make sure other flammable items are at least three feet away at all times.
Electrical appliances. Check for loose or frayed cords and plugs. Before plugging in another device, make sure your outlets are not overloaded. Also keep wires away from rugs and furniture as a safety precaution.
Never leave a candle lit while you leave the home or room. This goes for incense and other flammable decorative objects.
If your home is experiencing the aftermath of a fire damage situation, then don't wait another minute to get expert help with the repairs. Call us at (718) 428-8296 and learn how we can help. We provide you full-scale service for fire remediation in Queens.
After Fire Damage

911 Restoration Queens always wants the customer to feel like they are number one. We place a lot of value on professionalism, and know how important that is in the fire damage restoration industry.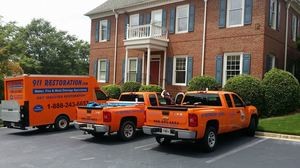 Our Queen's location offers affordable prices and will work with your insurance company in order to save you the most money possible.
After a fire, there is a lot of cleanup work that needs to be done, but with the fire damage restoration crew on your side you can be confident that licensed, bonded and insured professionals will restore your Queen's home so you and your family can get settled in again in no time.
Our fire and smoke damage restoration team in Queens members will do all the insurance stuff for you, from filing paperwork to communicating with reps.
We want you to trust that our team will be able to restore your Queen's home back to the condition you know and love.
Call us at (718) 428-8296 and learn how we can help.