Mold Removal in Queens
Do you suspect there may be mold growth on your property? If so, don't wait until there's a full blow infestation. If mold development is left on it's own without proper mold removal, it will thrive with devastating effects on your property and your health. Fungus eats away at the materials of your home or business while it releases dangerous particles into the air you breathe.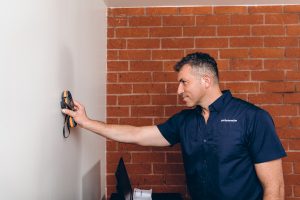 Fortunately, 911 Restoration provides mold remediation in Queens, Astoria, Corona, and the surrounding areas 24/7/365 with a promised arrival time of 45 minutes or less. Our IICRC certified staff is trained to handle mold removal safely and effectively. Each worker on staff is prepared to do whatever it takes to give you the Fresh Start that you deserve following an infestation. This includes repairing contaminated surfaces and drying structures to prevent recurring growth.
911 Restoration is licensed, insured, bonded, and backed by the respected name of a nationwide company. We are a locally owned and operated business who sees you as a valuable member in our community, not just another invoice. We prioritize your health and safety in all that we do, and our mold cleanup team treats your property as if it were their own. 
You can always expect compassion, transparency, and clear communication. We are dedicated to keeping costs low while leaving you with a home or business that's safe and clean. Above all, we work hard to give you a true Fresh Start.
Don't let mold removal wait until your property experiences extensive damage or you're showing symptoms of health damage. Call 911 Restoration for mold removal in Queens today.
Mold Remediation for Your Queens Basement
One of the most common places property owners experience mold growth is in basements. Between storm leaks and frozen pipe bursts, most properties in this area have required 911 water restoration services at one time or another. If that water damage restoration didn't include a mold inspection, it's essential that you get one now.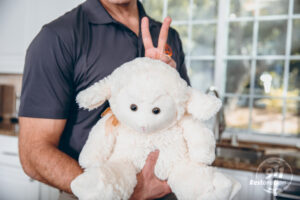 Dark, damp spaces like basements are a dream come true for mold. Concrete absorbs and stores water. Eventually that moisture rises to the surface, creating a welcome space for mold spores. Once a colony has established itself in a water damaged space, its airborne spores can travel to other areas of your property and create new infestations. This is incredibly dangerous to your health and the structure of your home or business.
Our mold removal specialists are extensively trained in water damage restoration and know which materials are most likely to store moisture. This means they know exactly where and how to search for mold. 
After a thorough mold inspection is performed and your dedicated mold remediation crew is certain they've found every infestation, they use their professional tools for mold decontamination.
You can have peace of mind knowing that our staff has had extensive training to ensure a safe removal of mold. Once the mold removal process is complete, they bring in professional fans to dehumidify the structure to prevent any future mold growths from this incident. We even repair or replace any contaminated materials on your property! When you trust your property to 911 Restoration of Queens, you can enjoy a mold-free, stain-free, and odor-free environment.
You've worked hard to turn your property into what it is now. Don't let mold growth take that away. We can help you safely remove mold and give you a Fresh Start. Call 911 Restoration for a mold inspection in Queens, Astoria, Corona, and the surrounding areas today.
The Most Reliable Mold Removal in Queens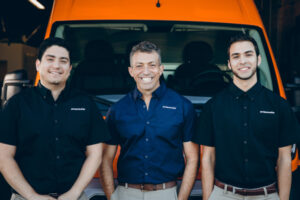 You might think that mold growth is something you can easily handle with an at-home remedy. That couldn't be further from the truth. Because mold is so dangerous to your health, it's in your best interest to call a certified mold remediation company.
Did you know that in many cases, the mold you can see is not the only infestation on your property? Working with professional mold cleanup specialists like ours ensures that no growth goes unaddressed. Our mold remediation team is equipped to clean away mold without spreading spores and mycotoxins. We don't recommend doing this yourself because if you were to scrub at a colony, you would force the release of these particles directly into the air as you inhale. 
Only professional mold removal experts can take the proper measurements to prevent a repeat infestation. Our team dehumidifies the site where your mold growth occurred to eliminate moisture, leaving an unwelcoming surface for mold spores. 
Mold removal may seem like an unnecessary expense that you can avoid by just taking care of it yourself. But the truth is, the sooner you bring in a professional, the more money you save in the long run. Call 911 Restoration for mold removal in Queens today.
Serving the communities of Corona, Flushing, Jamaica, Middle Village, Middle Village, Sunnyside and surrounding area.