Water Damage and Mold Removal Flushing
A mold infestation can be a result of a water disaster that was not properly cleaned up,  which is why you need to call the mold removal Flushing crew at 911 Restoration of Queens as soon as you discover any sign of fungus on your property.
Our water damage Flushing techs are available 24/7/365 to take your call, making it possible for you to make an appointment with us around the clock. We are IICRC certified to provide you with comprehensive fungal eradication services, such as:
Moisture extraction
Water damage restoration

Thorough drying techniques

Sanitization

Spore removal

Drywall replacement

Vapor Barriers

Air filters and purifiers

Mold testing

Cleanup services

Vacuuming
Our mold removal Flushing pros have many years of experience with fungus removal, and we know to act fast when we are called to perform a cleanup, which is why we always respond within 45 minutes for all water emergencies.

Call our water damage Flushing professionals and we will give you a free visual mold inspection to begin restoration processes today!
Our Pros Will Get You Safely Through Any Mold Crisis
Customer service is an important part of any home restoration job, and our mold removal Flushing experts recognize this aspect as soon as we arrive on the scene.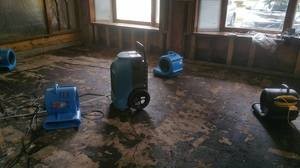 Our water damage Flushing team know that it can be overwhelming when you find out that you have a mold infestation in your family home.
When you are told you need a complete renovation of your household it can be very frustrating, but you can depend on our mold removal Flushing members to handle every part of the process.
Since the financial aspect of this mold problem can add to your concern, we always offer affordable prices on all of our fungal remediation services. Although everyone's homeowner's insurance plan is different, we want you to know that we are open to working with insurance companies.
Call our water damage Flushing technicians when you need the best fungal infestation cleanup in the industry and we will get you on the road to a fresh start today.
We Make Sure Our Customers Get The Water Damage Cleanup They Need
When you are in need of mold removal and water damage repair, our mold removal Flushing operation is your one stop shop for all your home restoration needs. Not only will we provide you with top of the line fungus cleanup, but we will make sure you get around the clock customer service.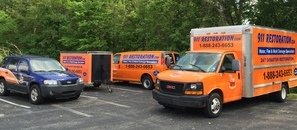 Keeping our customers satisfied throughout this process is always the main goal of our water damage Flushing agents, and we will go to great lengths to prove just how dedicated we are to  you and your home.
Our mold removal Flushing techs understand all the different components that go into efficient mold damage restoration, including keeping your emotional wellbeing in tact.
When our water damage Flushing specialists are on the job we will go the extra mile to keep you feeling comfortable about all the work being done on your home, as well as helping you figure out the finances.
Even though homeowner's insurance does not always cover mold, you can rest assured that we always offer affordable prices on all of our services. Call our mold removal Flushing pros at 911 Restoration of Queens today and we will get your home on the path to a fresh start.