Water Damage Flushing
Basement flooding can cause a host of issues that may effect your entire home, which is why our water damage Flushing professionals at 911 Restoration Queens make themselves available 24/7/365 to homeowners.
Our water damage Flushing team are licensed, bonded and insured to mitigate the following situations: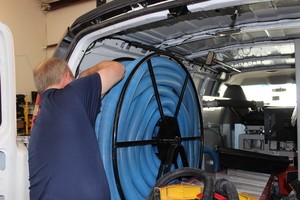 Leaky shower pan

Ice machine Malfunction

Burst Pipes

Washing machine overflow

Ruptured hoses

Flooding

Roof leaks

Sewage backups

Appliance malfunction

Water heater explosions
When we are faced with water-based emergencies, we always implement same day services in order to stop any mold growth and structural damage.
Call our water damage Flushing staff as soon as you even have the slightest idea that you may be in need of professional care, and we will provide you with a free home inspection.
We Help You Create Solutions For All Types Of Water Damage
Some of the hardest areas in the home to get water damage cleaned up is in the crawlspace. This is mostly due to the fact that homeowners rarely check down there until a problem is already taking place.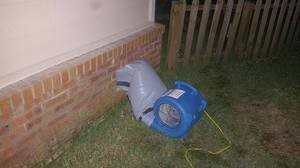 This can be exceptionally difficult to deal with if a broken sewer line has caused black water to invade the crawlspace.
We have been in the industry for a long time and have been faced with just about every type of water damage situation, so homeowners can rest assured that when we are the job we know exactly what we are doing.
This can lead to sewage seeping into the soil and will require special equipment that will stop the offense odor from invading your living space.
We are experts at decontaminating the area, including removing the soil in the crawlspace that was soaked with the sewer water.
Call us the moment you notice flooding in your crawlspace or an issue with your sewer line, and our water damage Flushing agents will do whatever it takes to get your home completely sanitized.
Our Flood Cleanup Team Will Provide You With Affordable Services
Once you reach out for help and the ball starts rolling with the restoration process, the reality will begin to set in that the whole ordeal needs to get paid for.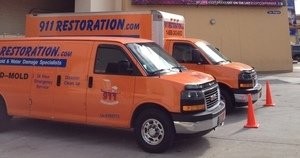 The good news is that we offer affordable prices for all of our water extraction and drying services, including mold eradication.
Our water damage Flushing technicians also work with all insurance companies, that way your out of pocket costs stay low.
We will even file your claim for you, issuing all the information needed to get you proper coverage.
When you reach out to us we guarantee that we will be at your doorstep within 45 minutes, fully equipped with sump pumps, wet vacs, dehumidifiers and air movers.
So, call our water damage Flushing team with 911 Restoration Queens when you need assistance, and our agents will make sure you get the financial aid you deserve today!