Snow Storm Queens
When you need to be rescued from the effects of a bomb cyclone, you can depend on the snow storm pros at 911 Restoration of Queens to get your property efficiently repaired, no matter how major the issue may be.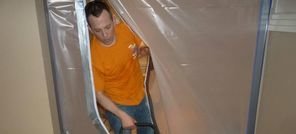 We have been remediating all types of blizzard disasters for years, and through all of this experience, we have come to realize that time is the most important factor in a proper remediation effort.
Our technicians work with IICRC certified professionals to give you the best service in the industry.
In order to assist you as soon as possible after a bomb cyclone has taken place, our agents stay available 24/7/365, which makes it possible for our crews to be at your property within 45 minutes to administer services that include:
Snow damage restoration
Flooded basement cleanup
Water extraction services
Wind damage remediation
Dying services
We want to be the company that you trust to repair your home after it has been overrun by moisture, so call our snow storm Queens unit today!
This Bomb Cyclone May Cause Structural Damage and Destruction
Once we arrive on the scene, our professionals will conduct a free inspection of your home or business to make sure we find all the areas of the property that need repair.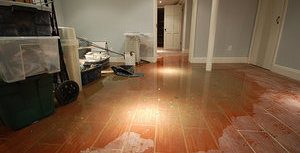 Not only does this cut out any financial risk to the homeowner, but it ensures that everyone is on the same page with the work order.
A bomb cyclone has the ability to cause significant structural damages to your property due to the high winds, heavy rain and coastal flooding that will take place with its arrival.
Our professionals want to make sure you are protected throughout the duration of this intense blizzard, which is why we urge you to call us the moment you begin noticing any water damage during the storm.
We will not wait until the storm is over to begin assisting you. So, call us today and our snow storm Queens techs will brave to storm to get you the help you need.
Our Staff Can Help You Out Of Any Blizzard
If you have been through the effects if a bomb cyclone we can only imagine how you must be feeling. This is why our staff members make it a priority to always be there to help you emotionally, as well as with the restoration process.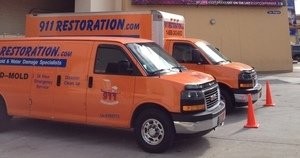 Providing you with excellent, around the clock customer service is the best way for our team to make you feel secure when you are facing a bomb cyclone.
We want to make it easy for you to ask us any questions you may have the moment you have them because we understand that getting rid of these concerns quickly will help you feel more comfortable during a blizzard.
It is important for our pros to always be on the same page as our customers and by keeping you informed every step of the way we hope to achieve that goal.
Call our snow storm technicians at 911 Restoration of Queens today and we will show you just how dedicated we are to getting your property restored in the midst of a snowstorm.