Best Practices for Slowing Coronavirus Spread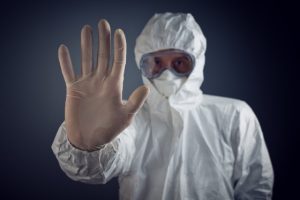 Queens has been hit hard by the coronavirus pandemic. Amidst all the fear and anxiety, it can be hard to find clear answers and the right path forward. 911 Restoration seeks to be a resource to our community at this time. To that end, here are some essential coronavirus tips as you develop new practices to help slow the spread of this virus.
Seek out news and updates from reputable sources only. Do not immediately share every interesting post you discover on social media. Bad information can lead to unnecessary panic or dangerous personal choices. Only trust legitimate news outlets and establishments like the Centers for Disease Control and World Health Organization.
Understand that coronavirus is not comparable to the flu. While certain symptoms may be similar, this virus is far more contagious and appears to have a higher mortality rate. An individual can carry coronavirus for up to 14 days before exhibiting any signs of infection. But a person does not need to be symptomatic in order to spread the virus.
This is why social distancing, diligent hygiene, and regular disinfection are so essential at this time. Anyone can carry or spread coronavirus without realizing it. Do not wait until you are symptomatic to distance yourself from friends, loved ones, and the general public. Also take note that there has been a rise in younger adults becoming hospitalized due to coronavirus infection. Senior citizens and those who are immunocompromised remain most at risk for severe illness or fatality. But no one should assume they are invincible to this complicated virus.
Research has also found that coronavirus survives on surfaces for quite a while. If an infected person spreads the virus to a countertop, doorknob, or any other high-touch area, the virus may remain viable there for hours or even days. This is why you must maintain a clean home and workspace.
Consider hiring a professional sanitization contractor. 911 Restoration of Queens NY is here for you seven days a week, 365 days a year. We serve both residential and commercial properties throughout the region. Our disinfection technicians are trained to follow CDC and EPA protocols to the letter. They work diligently to bring you compassionate care and peace of mind.
These are hard times, but Queens will come out of this pandemic stronger than ever. In the meantime, trust 911 Restoration to bring you quality service and personal support.